All services
Engineering
To answer your challenge and to provide to you competitive advantages, MSSA offers customizable technologies and leading engineering services.
MSSA is your technology partner for the design, engineering and construction of sodium facilities worldwide.
For each of your projects, MSSA will apply its knowledge and feedback to ensure a design that meets all the specificities of sodium handling. An approved design considering the most suitable technologies is a guarantee of the respect of the timeframe, the control of the costs and a successful commissioning of your facilities.
Additionally, in response to your specific requirements, our teams make a selection of the best options to find the most appropriate way to meet each customer's needs.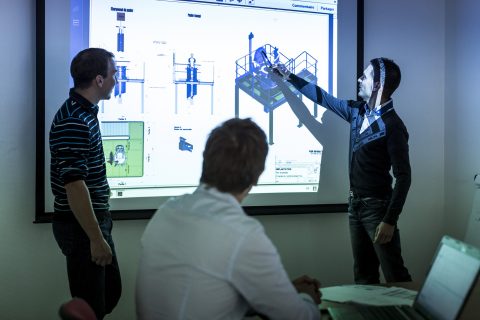 Engineering services include design phase (feasibility study, Preliminary Development Plan, Front End Engineering Design), support for construction, commissioning and start up.
Typical deliverables: Process Flow Diagram, P&ID, material list, I/O list, layout, HSE design, equipment specifications and data sheet, package for bid and costs assessment.
Engineering also include HSE design, safety concept and assessment, Process Hazard Analysis to make your processes safe.